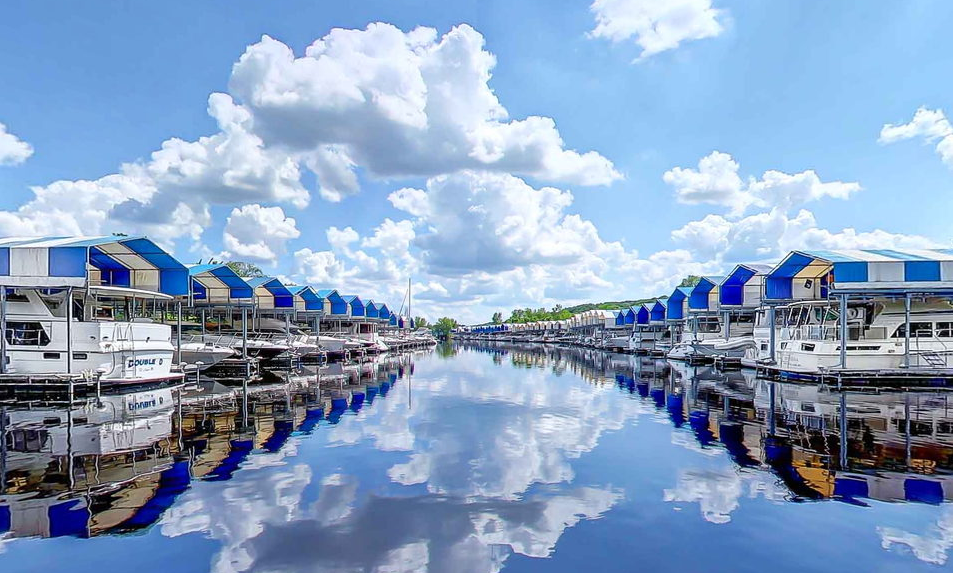 About Bayport Marina Association
Welcome!
Bayport Marina is the "Marina That Thinks It's a Resort!" As the premier marina on the beautiful and historic St. Croix River, we offer covered and uncovered, premium, 32′-70′ slips for purchase or lease in our protected harbor, as well as overnight transient slips for any size boat. We would love to have you join us!
MEMBERSHIP OPPORTUNITIES NOW AVAILABLE —YOUR BOAT COULD BE HERE!
Boat on the beautiful and historic St. Croix River—one of the cleanest rivers in the world!
Dock your boat in our deep, protected harbor for a calm and peaceful stay.
Dine at Mallards on the St. Croix, the world-class, on-site restaurant with dockside delivery!
Relax at our family and pet-friendly, private marina and resort, while you enjoy our heated pool, tennis courts, clubhouse, patio and picnic spaces, gas grills throughout, bonfire pits, restrooms with showers, Fuel Dock and "Boatique", free Wi-Fi, and many other amenities!
We are a thrilled you stopped by to learn more about our resort and marina, as well as the services we have to offer. We have a wide array of amenities (including a heated pool), we have a highly trained service team ready to address all your boat refinishing and repair needs, our full-service Fuel Dock & "Boatique" has everything you need for a day out on the river, and the on-site restaurant, Mallards on the St. Croix, provides world-class dining right here on the St. Croix!
Take a look at our gallery if you would like to see pictures, video, and an interactive tour of our marina!
Awards & Recognition: